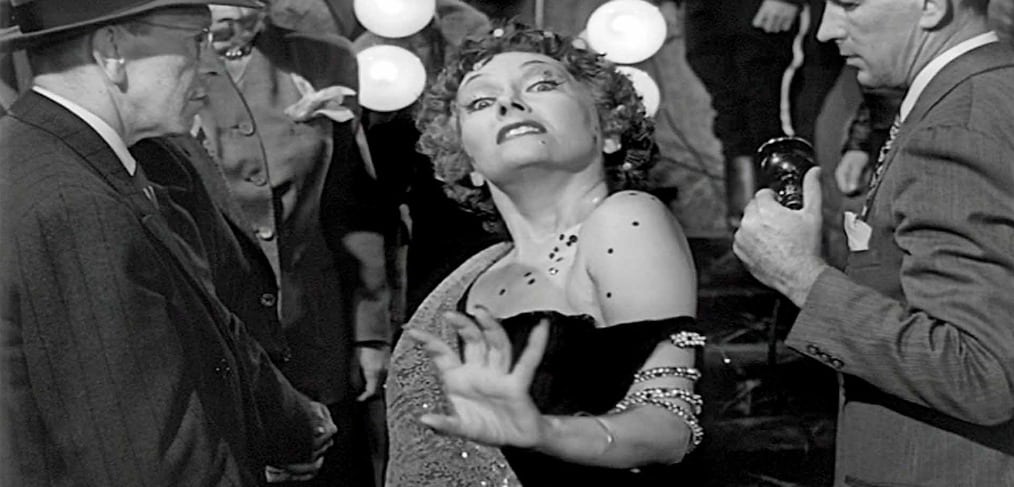 10 Celebrities That Look Great At Any Age
10 Celebrities That Look Great At Any Age
---
Society is obsessed with youth. We think it's most important to look like the best you you can be. Anti-Aging tests aren't a way to capture the Fountain of Youth. It's a way to make sure you aren't prematurely aging yourself due to neglecting correctable health issues. To illustrate our point, here are 10 celebrities that look great at any age!
While there have been rumors around a couple of them, for the most part, they all eschew fighting off old age with artificial means. That's not to say they don't make the most of the resources available to them to not look even older than they are! Sometimes, anti-aging isn't about looking younger as it is not looking older.
10 Celebrities That Look Great At Any Age
This is in no particular order, male and female.
Julianne Moore
Julianne started acting in the 80s, eventually graduating to films, earning 5 Academy Award nominations, 9 Golden Globe nominations and 4 BAFTA nominations. She won her first Academy Award recently for the movie Still Alice.
Julianne Moore doesn't even like to talk about plastic surgery, calling it a double standard between male actors and female actors. What's her secret to healthy skin? She stays out of the sun and always wears sunscreen when she goes out. Can you believe she's 55?
Sigourney Weaver
Did you know that Sigourney was in Annie Hall? She was! But it was really her role as the tough Ellen Ripley in Alien that he career really took off. But she is just as adept in comedy as she is in dramatic acting. Sigourney has worked with some of the best in the business because she, too, is one the best!
"I like getting older. There's nothing more inspiring to me than a woman in her 70s who's full of life and and still useful. I never notice age in people's faces. I just look at the whole person." Sigourney isn't in her 70s yet, but she's definitely full of life and we appreciate her.
Kevin Costner
A chance meeting with Richard Burton on the plane coming back from his honeymoon helped Costner decide on pursuing an acting career. That, in turn, gave us the Academy Award winning film Dances With Wolves. He's also got a funny side as you can see in this short film spoofing Field of Dreams.
Kevin Costner says he'll never have plastic surgery. He thinks all people in the world should be happy with their own body and proud of their age. At 61, he looks really good for his age.
Michelle Pfeiffer
We all have to thank Martin Bregman for insisting that director Brian De Palma audition Michelle for Scarface. While that wasn't her first time on screen. It did launch her career.
Michelle likes that the pressure is off her to "look good" now that she's over the 50 year hump. She credits her how she still looks so good to her vegan diet and lots of exercise. The best advice her dermatologist ever gave her was to get rid of her 10x magnifying mirror!
Kim Basinger
Even at an early age, Kim has been self-conscious about her looks. Other models relish looking in mirrors, but she abhorred it, avoiding mirrors out of insecurity! We think you looked great then as well as now.
At 62 years old, Kim signed a new with IMG Models, the same agency that reps her daughter and she's doing quite well. She's very careful what she eats, shopping at health food stores, focusing on all-natural products.
Brad Pitt
Brad actually first shared the screen with another on this list, Kevin Costner, in an uncredited role in the movie No Way Out. He worked a lot in television, but it wasn't until Thelma & Louise that he got his big break.
Brad has been plagued by rumors of plastic surgery since showing up at the 2016 Golden Globes. It's really rough on older actors, right? Cut him some slack, world. We all wish we looked as good as Brad does at 52!
Jodie Foster
Jodie has been in the entertainment industry for 50 years, having started at the tender age of 3. That's quite a feat! in her first feature film, Napoleon and Samantha, she co-starred with a lion that accidentally grabbed her on set, leaving her with permanent scars on her back.
She prides herself on not giving into getting plastic surgery. To her, it's a self-image thing. She's not opposed to people getting it, it's just not for her.
Salma Hayek
Salma's grandmother used to make her own facial care products, which lead to the actress starting her own line of skincare products called Nuance. We're really impressed with her inner beauty, working with charities fighting domestic violence and fighting for women's rights around the world!
Even though she knows doing cardio is good for her, Salma doesn't do it. She didn't when she was younger, so she doesn't now at 49. But she does do yoga. According to People magazine, her other secret is bone broth.
George Clooney
This award-winning actor once thought he would never be a movie star. He was content being able to work consistently in television. But then came the role of a lifetime in ER and the rest was history. Not bad for a kid that started out selling women's shoes, selling insurance door-to-door & working construction!
"I'm a big believer in the idea that you can't try to look younger," says the 55 year old actor. Plastic surgery really just makes you look older, by trying to hide flaws. Amal's husband still looks really great!
Sophia Loren
Did you know that Sophia Loren won a Grammy Award as well as an Academy Award? Well, she did! She was also named one of the top 25 female American Screen Legends by the AFI. In 2007, along with Penelope Cruz, Hilary Swank and Naomi Watts, Loren posed for the risque Pirelli Calendar at the tender age of 72!
Sophia has resisted pressure to change her looks from studios to her own husband. That perseverance has really paid off. We should all look as good as her at 81 years old!
And there you have it! 10 celebrities that look great at any age. There's also a lot of inner beauty in these individuals. In your search to look better or just look as best as you possibly can, take control of your health with Walk-in Labs and get tested with our Anti-Aging Panels!