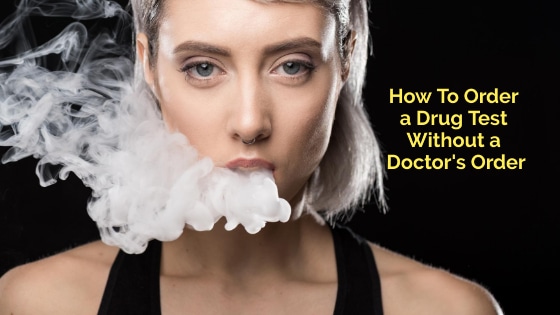 How To Order a Drug Screening Test Without a Doctor's Order
How To Order a Drug Screening Test Without a Doctor's Order
---
Have you just been told by an employer that you need to be drug tested as a requirement for employment, or you want to independently order a drug blood or urine panel to screen yourself? Although many tests are available to the public, you might feel uncomfortable going to your doctor and requesting the test. Thankfully direct-to-consumer testing is now available through companies like Walk-In Lab that provide low-cost, direct-to-consumer testing, saving you up to 85% off the retail price of lab tests! Even better, you can now order Drug Screening Panels without involving your insurance company, medical doctors, or personal physician directly accessing the results of your blood chemistry confidentially online. Companies like Walk-In Lab strictly adhere to privacy and HIPAA policies, so no one will see the results unless you authorize it.
What has become a standard practice for many employers will likely test a recruit for the presence of marijuana or illegal "street drugs" like cocaine, amphetamines, barbiturates, and opiates. Many being tested want confidence before testing that the employee blood screening will come back negative before agreeing to be tested by the employer.  
What type of drug tests can you order directly?
Although there are several different blood profiles available under other names, these two are the most common general screening panels for detecting drugs in your system.  
7 Drugs + Alchohol (Urine Drug Abuse Profile Test):  The 7 Panel Urine Drug Test checks for the most common drugs of abuse. Urine testing can typically detect drug use going back several days, but the detection period will vary depending on several factors. 
9 Drugs + (Immunoassay With GC/MS Confirmation Urine Test):  
A Drug Profile, Urine (Nine Drugs), Immunoassay With GC/MS Confirmation Urine Test includes Amphetamines; barbiturates; benzodiazepines; cannabinoids (marijuana); cocaine; methadone (Dolophine); opiates (codeine, morphine only); phencyclidine (PCP); propoxyphene.
Can I order the drug test without a doctor's note?
Yes, you can order both these lab tests without a doctor's note or permission from your insurance carrier. The only limitations are that some States do not permit direct lab testing, but most of the States allow you to access direct medical laboratory testing. 
How to order your test
Ordering tests is easy and confidential. 
Order Tests Online
Go to Walk-In Lab and search for your tests using the search box or by categories on the menu bar. Add required tests to the cart, then click Proceed to Checkout, and you will be prompted to Register or Login to complete your order. The Lab Order is immediately generated and contains the doctor's order required by the lab. Just follow the on-screen instructions for accessing your Lab Order. You will also receive an order confirmation email that explains this process.
Vist Your Local Lab
You can visit a take a printed copy of the Lab Order with you to the lab. If you haven't published the lab order, log in to your account and print it from your Confidential Lab Record. Before visiting the lab, please see the long description of each test ordered and be sure to follow preparation instructions. Use the Lab Locator if you need to select your lab location or make an optional appointment.
Receive Results
You will receive an email notifying you when your results are available online. Many results will be available within 1-2 days, but others may take longer. Please see the long description of each test ordered to know when to expect your results. Access your Confidential Lab Record by logging in to your account. There you can display, save, print, and even fax your results to your physician if desired.
How to prepare for a Lab testing 
Every lab, your order will have pre-testing instructions. The two lab tests detailed above have no special preparation required—just order and test. No fasting is required.