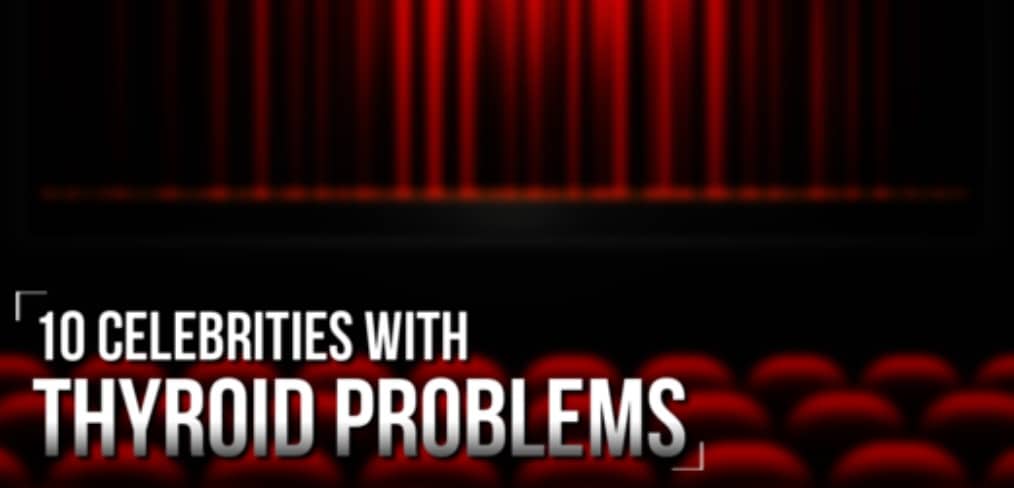 10 Celebrities With Thyroid Problems
10 Celebrities With Thyroid Problems
---
An estimated 20 million Americans have some form of thyroid disease. But what's really shocking is that percent of those who have thyroid disease know they have it. Below are ten stories of women celebrities with thyroid problems because women are more prone to be affected, 5 to 8 times more likely. Read these and then get tested here if you have the symptoms.
10 Celebrities With Thyroid Problems
Gina Rodriguez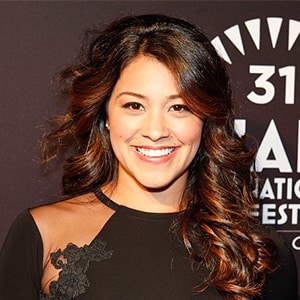 Gina was diagnosed with a thyroid disorder at the age of 19. Her fluctuating weight got her fired from a job. But she was determined to not let the disease or that little voice in her head keep her down. So, despite feeling tired all the time or feeling cold when everyone else was sweating bullets, Gina overcame body-shaming stereotypes and now is the lead of a hit TV show!
Gail Devers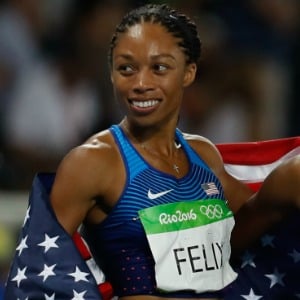 American track star & Gold Medalist Olympian Gail Devers almost had to have her feet amputated. The beta blockers recommended to ease the side effects of the radiation therapy for Graves' Disease she had to have are on the banned list of substances, so she refused to take them. Fortunately, new medication she could take helped her recover enough to avoid amputation. A year later, she was competing in the next Olympics in Barcelona.
Sofia Vergara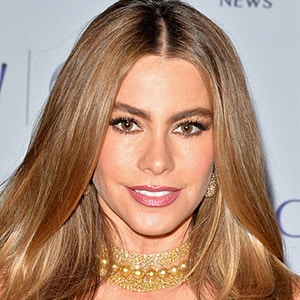 Back when Sofia was 28, she found a lump in her neck. After getting tested, she was diagnosed with thyroid cancer. It was removed surgically. That means she has to take a pill daily to balance her hormones and get her blood levels checked every 3 to 6 months. She's currently the face of "Follow the Script," a campaign for people dealing with hypothyroidism.
Missy Elliott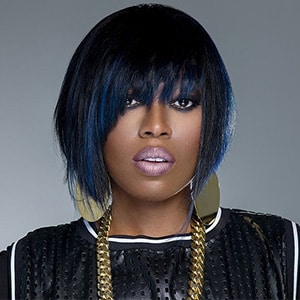 After losing an extreme amount of weight in 2008, Missy Elliott was diagnosed with Graves' Disease. She lost hair. Her eyes started bulging. Her blood pressure rose dramatically. The illness affected her nervous system to the point where she couldn't even use a pen.
Kim Cattrall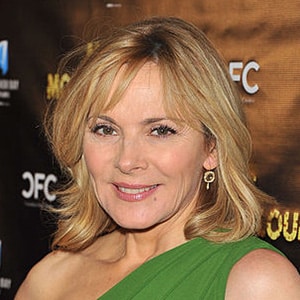 Sex in the City's Samantha found our she was hypothyroid in 1998 after she was diagnosed with the auto-immune disease Hashimoto's. She went from uptempo with a lot of energy to feeling drained all the time. And then her hair started falling out. But after going on medication and getting tested twice a year, she feels back to normal.
Katey Sagal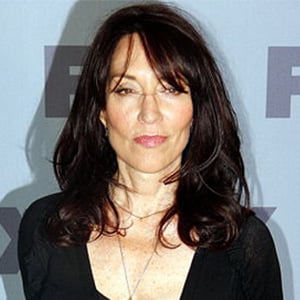 In her latest autobiography, "Grace Notes," Katey admits that she had thyroid cancer and had surgery to correct. It was really scary because she feared one of the side effects, which was losing the ability to sing. Indeed, it was touch & go after that surgery as she could not sing for 6 months. Fortunately for all Reluctant Apostles fans (her band), her voice came back and is better than ever!
Katee Sackhoff
Starbuck was a bad ass character that wouldn't let anything get in her way. But by the end of "Battlestar Galactica," Katee started feeling exhausted and anxious. She chalked it up to work stress, but in truth there was a lump on her thyroid. She had thyroid cancer. Now, she raises awareness about the warning signs because the symptoms tend to be unassuming and people don't know they have a problem. All the more reason to get tested!
Victoria Justice
At the end of 2015, Victoria Justice revealed that she has Hashimoto's Disease. As a result, she changed her diet to "super-strict" pescatarian and didn't eat wheat, sugar or dairy for two months. The medications she was put on caused her skin to break out. Her weight started fluctuating. The battle affected her self-esteem, making her self-conscious. As of this writing, the medications have balanced out and she's feeling "back to normal."
Oprah Winfrey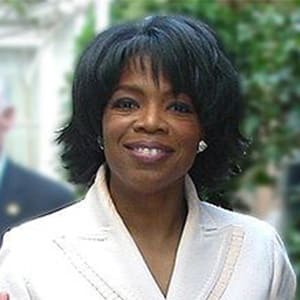 Oprah caused a bit of controversy when she declared herself "cured" of her thyroid disease and went off medication. Even after Dr. Oz weighed in on camera, many experts are critical of her statement. Indeed, Oprah herself corrected that she just meant her thyroid levels have balanced. Whether this is true or not, people with thyroid disease still need to get tested periodically to make sure those thyroid levels STAY in balance.
Zoe Saldana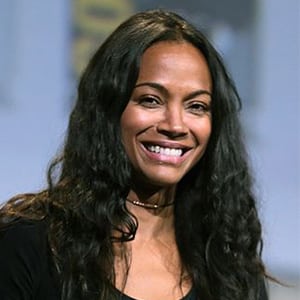 Just like her mother & sister, Zoe found out that she has Hashimoto's Thyroiditis. That means her body has created antibodies that are actually attacking her thyroid. She's on medication now, eating healthier and still kicking ass in action movies every summer!