Partners
Walk-In Lab only partners with lab industry leaders:

Recognized for innovation, quality, and customer convenience, LabCorp delivers timely, accurate results for improved patient care.
With scientific expertise in esoteric testing, genomics, and clinical and anatomic pathology, LabCorp performs more than one million tests on approximately 400,000 samples each day. LabCorp is a pioneer in applying advances in medicine and science to laboratory testing, with more than 35 years of experience in serving physicians and their patients.
LabCorp operates a sophisticated laboratory network, with corporate headquarters in Burlington, NC, and over 28,000 employees worldwide. Our 220,000 clients include physician offices, hospitals, managed care organizations, and biotechnology and pharmaceutical companies. Laboratory Corporation of America Holdings is listed on the New York Stock Exchange (NYSE) under ticker symbol LH.

Quest Diagnostics empowers people to take action to improve health outcomes. Derived from the world's largest database of clinical lab results, our diagnostic insights reveal new avenues to identify and treat disease, inspire healthy behaviors and improve health care management. Quest annually serves one in three adult Americans and half the physicians and hospitals in the United States, and our 45,000 employees understand that, in the right hands and with the right context, our diagnostic insights can inspire actions that transform lives.

ZRT is a CLIA certified diagnostic laboratory dedicated to supporting consumers and healthcare professionals in health management through accurate, convenient and innovative lab testing. Operating for over a decade, ZRT stays ahead of developments in medical research and utilizes the most advanced technologies to help healthcare providers and patients detect hormonal imbalances, CardioMetabolic risk, Vitamin D deficiency, infertility, and Iodine deficiency.

Genova Diagnostics/Metametrix is recognized internationally as a pioneer and leader in the development of metabolic, toxicant, and nutritional testing. The mission of Genova Diagnostics/Metametrix is to improve health worldwide by providing clinical laboratory tests that identify nutritional imbalances and toxicities underlying chronic diseases. Metametrix offers an array of tests and is recognized internationally as a pioneer and leader in the development of nutritional, metabolic and toxicant testing. The mission of Metametrix is to improve health worldwide by providing clinical laboratory tests.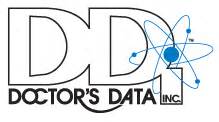 Doctor's Data, Inc. has provided innovative specialty testing to healthcare practitioners around the world from our advanced, CLIA-licensed clinical laboratory since 1972. A specialist and pioneer in essential and toxic elemental testing, the laboratory provides a wide array of functional testing to aid in decision making and better patient outcomes. Choose DDI to help you assess and treat heavy metal burden, nutritional deficiencies, gastrointestinal function, cardiovascular risk, liver and metabolic abnormalities, and more.

Cell Science Systems Corp. is a specialty clinical laboratory that develops and performs laboratory testing in immunology and cell biology supporting the personalized treatment and prevention of chronic disease. The ALCAT test is marketed by Cell Science Systems. The ALCAT test, or antigen leukocyte antibody test, is one that claims to measure adverse reactions to dietary substances. It was created by American Medical Testing Laboratories and is now marketed by Cell Science Systems (also known as ALCAT Diagnostic Systems) of Deerfield Beach, Florida.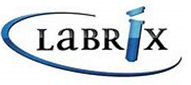 Labrix is a recognized leader in salivary hormone and urinary neurotransmitter testing. Founded in 2004, Labrix is New York approved for hormone testing and offers a guaranteed 5-day turnaround, complimentary consultations with our staff physicians, patient-friendly kits and small test tubes for easy saliva collection. Trust the endocrine experts at Labrix, a division of Doctor's Data, Inc.