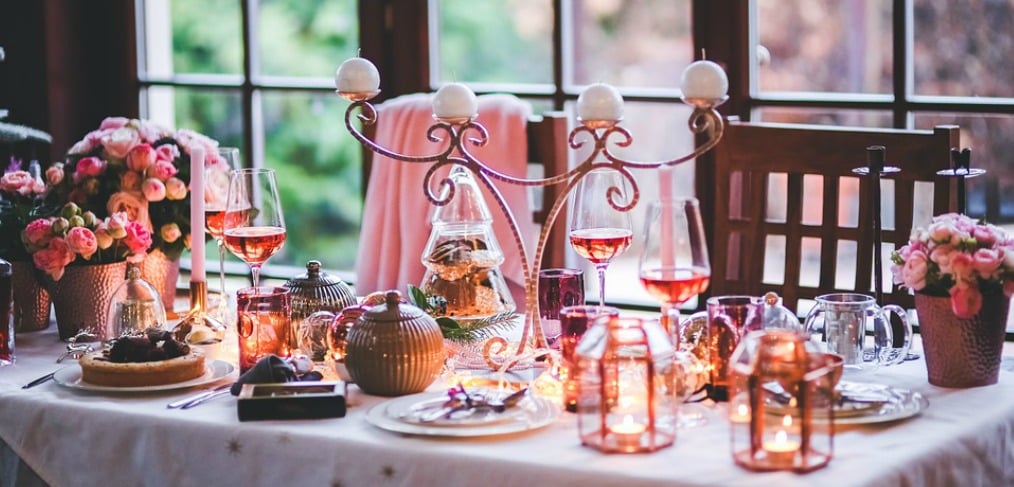 8 Tips for Diabetes Care During the Holidays
8 Tips for Diabetes Care During the Holidays
---
First and foremost, remember to enjoy yourself! Get caught up in the festivities – the decorations, the music, the gatherings. Too often, we focus simply on the food- and there's so much more. Consider starting a new tradition in your family- one that involves arts and crafts, or supporting a charity organization. Do something you've never done before – something involving physical activity. Maybe try snow shoeing, or cross country skiing (of course this will depend on your underlying health), or taking a late night walk around your neighborhood to see the lights. These simple and wonderful things help to keep the holidays simply wonderful!
OK, so you make some changes and realize that there are ways to stay fit and active during the holidays. But, let's face it, everywhere you go there's food. What do you do? Well, remember the golden rule – "Everything in Moderation."
Pick and choose your battles:
1. When confronted with holiday delights, realize that you are human and proceed accordingly.
2. Pick the one item you absolutely must splurge and put a small amount of it on your plate, guilt free. But now, remember that it is on your plate and avoid the other things on that buffet table that you don't really want or need.
3. Fill your plate will healthy things (you'll always find veggies).
4. If you know ahead of time that you will be in a situation of temptation, plan your day accordingly. Eat healthy at home and consider filling up on good nutritious foods before you go out, in order to minimize cravings.
5. When going to a dinner party, there is certainly no reason why you shouldn't let your host/hostess know of any dietary restrictions you may have in advance. Most people appreciate knowing there are any specific needs so that they can make their guests comfortable. It may be something as simple as setting out an artificial sweetener with the coffee.
6. Another important thing to remember is that alcohol does have calories and can interfere with medications. If you have specific questions about how much you can drink on certain medicines, don't hesitate to ask your physician or pharmacist.
7. In addition, if you are on insulin, you may want to speak with your physician about how to plan ahead for situations in which your carbohydrate intake may increase. Together, you can decide if an increase in short-acting insulin should be used in certain situations.
8. Remember if you become ill with a cough or cold over the holidays, some OTC medicines have a lot of sugar or may react with medications you are currently taking. Ask your doctor or pharmacist what the best choices are to make sure you won't suffer serious drug reactions.
One thing I advise my patients to do is to check their blood sugars regularly during the holiday season. The feedback this gives is invaluable and the data provides a lot of insight into what an individual's personal limits are. The ideal goals, regardless of the season, are fasting values of 80-120 mg/dl before eating and about 140mg/dl 2 hours after eating. Values higher than these indicate that there may be a little too much holiday cheer going on!
Finally, eating healthy is good for everyone, not just those with diabetes. If you are bringing food to a party, make it healthy. If you plan on baking, use a diabetes-friendly recipe. There are great recipe books on the market that focus on cooking for those with diabetes.
With a little bit of planning, the holidays can be enjoyed by everyone, regardless of diabetes. And, with a little bit of moderation, you can help to ensure that there are many more holiday seasons to be enjoyed in the future.
All the best to you and yours.