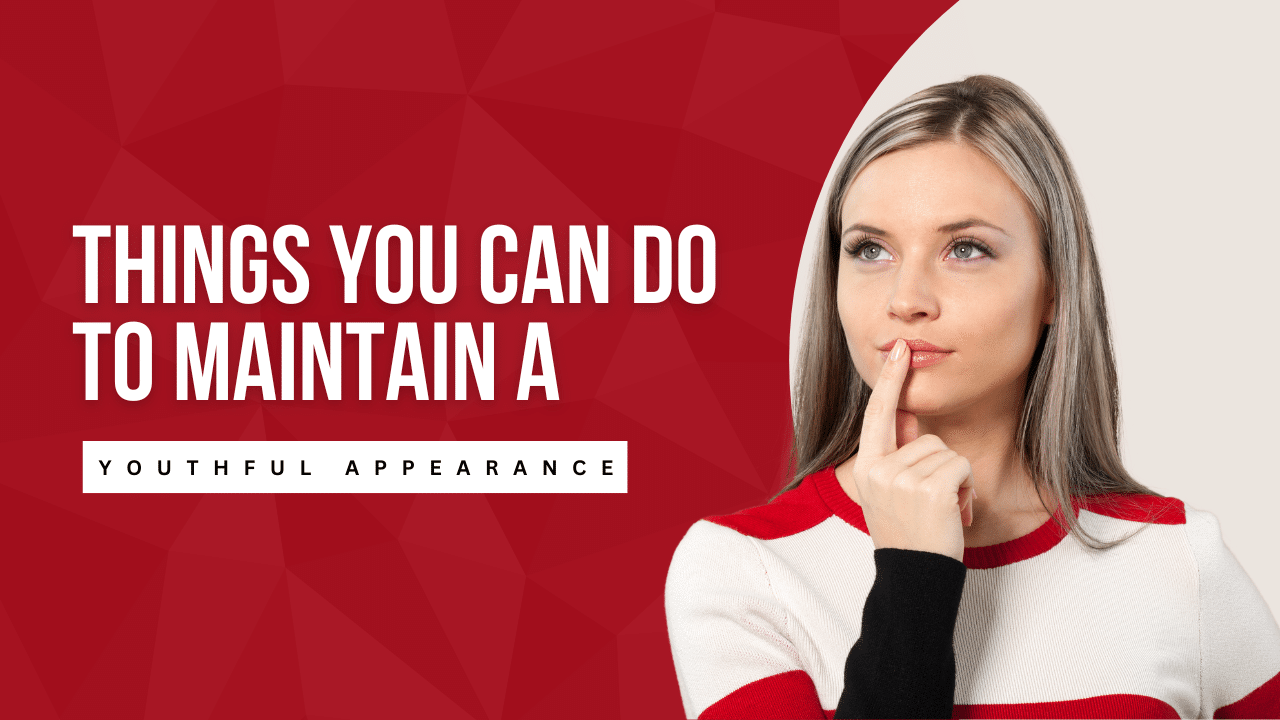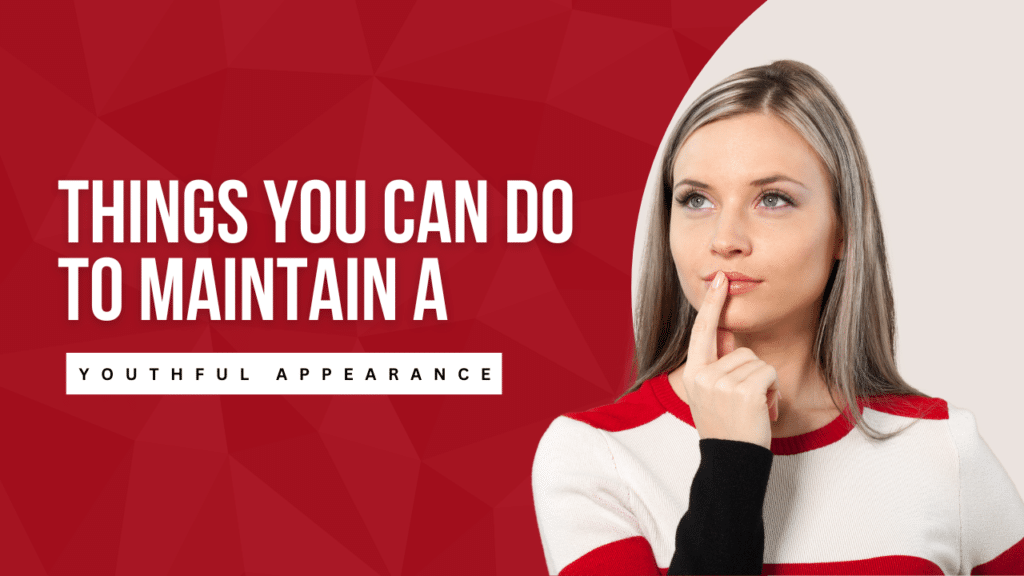 Things You Can Do To Maintain a Youthful Appearance
Things You Can Do To Maintain a Youthful Appearance
---
As we journey through life, the quest to retain a youthful appearance becomes a focal point for many. Aging is natural, but there are steps we can take to ensure our skin remains vibrant, our bodies agile, and our energy levels buoyant. Here, we delve into ten tried-and-true strategies to help you maintain a youthful glow.
Prioritize Skin Hydration
Hydration is crucial for skin health. Drinking a lot of water daily helps to flush out toxins, leading to clearer skin. Additionally, moisturizers, serums, and hydrating masks can enhance the skin's moisture retention, promoting a plump and radiant appearance.
Embrace a Balanced Diet
Fueling our bodies by eating the right foods can profoundly affect our appearance. Incorporate foods rich in antioxidants like blueberries, spinach, and nuts. These foods combat free radicals, which can expedite the aging process.
Master the Art of Sun Protection
Sun exposure is among the top causes of premature aging. Always wear a broad-spectrum sunscreen, even on cloudy days. Remember, UV rays can penetrate clouds, leading to unnoticed sun damage over time.
Stay Active and Engaged
Regular exercise isn't just good for the heart and muscles and boosts circulation, ensuring that skin cells receive a steady supply of oxygenated blood. This keeps the skin healthy and adds a natural, rosy glow.
Sleep: The Beauty Elixir
A steady sleep schedule and getting 7-9 hours nightly can do wonders. During sleep, the body undergoes various restoration processes that benefit the skin, muscles, and mind.
Limit Stress Through Mindfulness
Chronic stress can age us prematurely. Through practices like meditation, yoga, and deep-breathing exercises, we can mitigate stress and its aging effects.
Tailor a Skincare Routine
Not all skin types are the same. By working with a dermatologist, you can tailor a skincare regimen that addresses your unique needs, ensuring optimum results.
Embrace Natural Beauty Treatments
Natural treatments, such as facial massage, jade rollers, and gua sha, can stimulate blood flow and collagen production, ensuring the skin remains supple.
Limit Alcohol and Tobacco Intake
Both alcohol and tobacco can accelerate the aging process. Moderation or total abstinence can preserve the skin's elasticity and prevent premature wrinkles.
Stay ahead of time: Discover your aging markers with our Blood tests. No doctor's note is needed! Click Here
Stay Educated
With the rapid advancements in skincare and wellness, new techniques and products are continually emerging. Stay updated and be open to integrating effective new methods into your routine.
Incorporate Antioxidant-Rich Skincare Products
Antioxidants are pivotal in combating free radicals that can cause cellular damage. Products containing ingredients like Vitamin C, Vitamin E, and green tea can enhance skin protection and rejuvenation. When consistently incorporated into your skincare regimen, they can provide a defensive barrier and promote radiant, youthful skin.
 Limit Sugar Intake
Excessive sugar consumption in the diet can lead to glycation, a process wherein sugar molecules bond to proteins, including collagen. This can sometimes lead to skin sagging and wrinkles. By reducing sugary treats and drinks, you can ensure the longevity and elasticity of your skin.
Engage in Brain-Stimulating Activities
A youthful mind complements a youthful appearance. Participating in activities stimulating your brain, like reading, puzzles, learning a new language, or playing a musical instrument. Such activities keep the mind sharp and positively influence one's overall demeanor and vitality.
Seek Regular Medical Check-ups
Regular medical screenings and check-ups can help detect any deficiencies or health issues at an early stage. Correcting any imbalances, whether hormonal or nutritional, can have a positive impact on your skin and overall health.
Opt for Minimal Makeup
Letting your skin breathe is crucial. Opting for minimal makeup prevents the clogging of pores, allowing the skin to breathe, repair, and rejuvenate naturally. On days when makeup is essential, always ensure thorough removal before bed.
Maintain Optimal Gut Health
The gut and skin share a significant connection. A healthy gut reflects on the skin. Incorporate probiotics, fiber-rich foods, and fermented items into your diet to support good bacteria and promote a clear, radiant complexion.
 Deep Moisturizing Treatments
Invest in deep moisturizing treatments like hyaluronic acid serums and overnight masks. These will penetrate the deeper layers of the skin, ensuring long-lasting hydration and combating dryness and flakiness.
Stay Positively Connected
Having healthy relationships and staying connected with loved ones boosts mental health. A positive attitude and a joyful disposition naturally reflect on one's face, adding to a youthful aura.
Taking a comprehensive approach to health, both mental and physical, ensures the best chances of maintaining a youthful appearance. By incorporating these methods into daily life, one can enjoy the benefits of youthfulness for an extended period. The journey to youthful radiance is continuous, and every step in the right direction contributes to a brighter, more vibrant tomorrow.
Stay ahead of time: Discover your aging markers with our Blood tests. No doctor's note is needed! Click Here