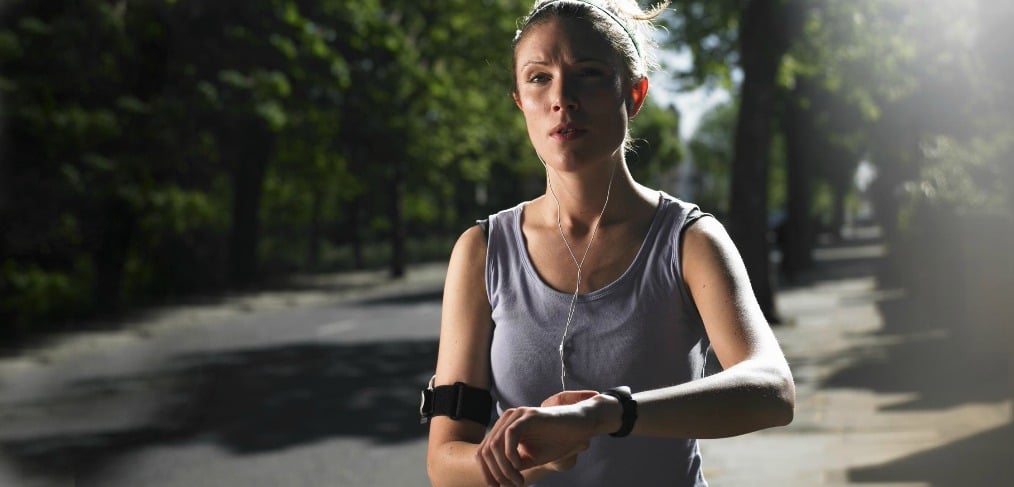 Top Fitness Technology for 2016
Top Fitness Technology for 2016
---
We are well into the new year – how are your New Years resolutions to get in shape holding up? Not to fear, there are plenty of fitness products on the market today to help you reach your goals. Here are a few stand out fitness products for 2016.
The Polar A300 is very reasonably priced compared to other fitness trackers on the market, it is water proof and it offers a host of features including:
VIBRATING INACTIVITY ALERT
Reminds you with vibration to get up after 55 minutes of sitting and helps you to add active breaks to your daily routine.
CHANGEABLE WRISTBANDS
Vibrantly colored wristbands are easily changed to reflect your mood and style. Choose from Powder White, Charcoal Black, Sorbet Pink, Mellow Yellow, Indigo Blue and Storm Grey.
24/7 ACTIVITY TRACKING
Tracks your daily activity at different intensity levels, and shows steps, distance and burned calories.
HEART RATE
When paired with the Polar H7 heart rate sensor, it measures your every heartbeat and lets you know if you're mostly burning fat or improving your fitness. Gives the most accurate calorie burn in heart rate based training.
SMART CALORIES
Lets you know exactly how many calories you've burned. The individual algorithm is based on your data: weight, height, age, gender and the intensity of physical activity.
FITNESS TEST
Tells you exactly how your fitness is progressing by measuring your aerobic fitness at rest and evaluating your maximal oxygen uptake.
SLEEP
Automatically tracks your sleep time and quality. See and learn from your sleeping patterns in the Polar Flow web service and app.
If you are close to your goal weight and are looking to take your fitness to the next and very precise level, Skulpt Aim might be the fitness technology for you. This device measures the body fat percentage and muslce quality of your major muscle groups: biceps, triceps, quads, and abs. Using the Skulpt Aim, you can tell, over time, how your muscles are improving or see how dietary changes affect your body-fat percentage.
Features include:
Remote Control Measuring
Use the Remote Control feature to control your Aim straight from the app.
View Results
See your results appear instantly on the screen and sync via Bluetooth to track on your app.
Track Your Progress
Get detailed progress charts for your total body fat and MQ, or track progress for each muscle.
Share with Friends
Share the snapshot of your custom fitness 'heat map' with friends, to show off your results.
Connect with Apple Health
Keep your body fat % and weight current by connecting the Skulpt app with Apple Health.
Accuracy of Results
Closely compares in accuracy to gold standard, hydrostatic (underwater) weighing for total body fat.The world's first device to accurately measure muscle quality.The world's first device to provide fat percentage and muscle quality results by individual muscles.
This fitness app is free to download and use with options to purchase premium services. Available on:Android, iOS and Windows Phone, MyFitnessPal is an extremely easy way to track your calories because you can scan food packaging barcodes or choose from company's database of over 5 million foods. This app can also sync with fitness trackers such as Fitbit, Jawbone, Garmin, Polar and other popular apps, such as RunKeeper, Strava and MapMyRun.
Running outdoors is not always feasible or preferable, so having a treadmill at home that can be folded up and stored easily is a great alternative and really cuts your excuses down to the bone.
This treadmill has a lot of features, is reasonably priced and has great reviews on Amazon. The 20″ by 56″ running surface is perfect for walking, jogging, or running, and is supported by 6 compression shock absorbers to provide safe cushioning for your knees, back, and joints. To help track your workout, the TR1200i automatically records your exercise data to a USB storage device for upload to your Club account.
These smart dumbells are the latest technology from fitness powerhouse Bowflex. They were just premiered at CES and are not on the market yet, but they look amazing and have gotten great reviews so far. Here's one from Cnet, "These smart dumbbells feature a built-in sensor that records reps and weight lifted. They also feature audible cues when a rep is completed properly. Workout data is automatically transferred to the Bowflex companion app, where you can track workout progress, see calorie burn and set goals. The app also includes a video library of exercises to help newcomers who may not be familiar with certain workouts."