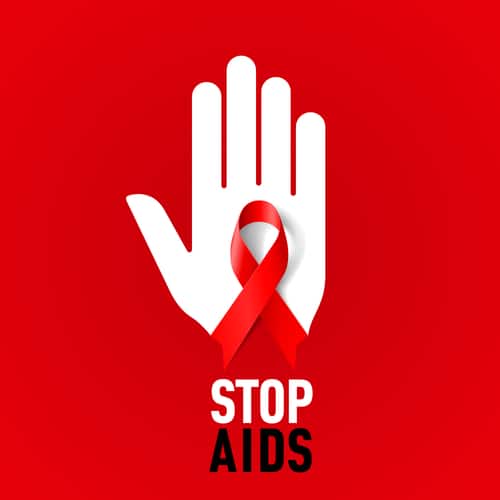 March 2nd—30th Anniversary of HIV Testing & Awareness
March 2nd—30th Anniversary of HIV Testing & Awareness
---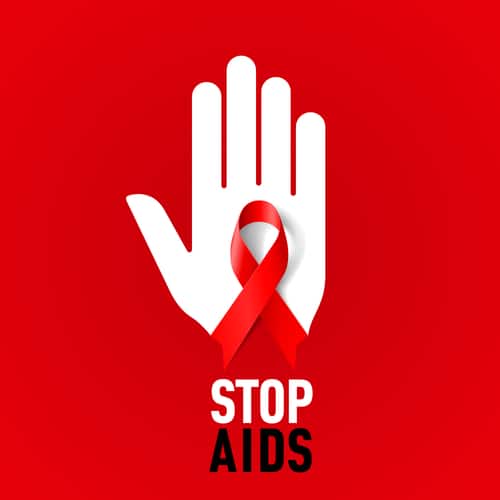 In 1981 the first cases of HIV/AIDS in the United States were reported by the Centers for Disease Control and Prevention (CDC). Through the early eighties this mystery disease continued to spread in the US, primarily among gay men and injection drug users who presented with unusual infections and rare conditions, such as the characteristic red skin splotches of Kaposi sarcoma.
Then, on March 2, 1985, the Food and Drug Administration approved a new test to identify HIV. The AIDS test was adopted by the American Red Cross and other institutions, and turned the tide in the fight to further develop HIV medicine and increase AIDS awareness.
HIV testing today
As the world marks the 30th anniversary of the AIDS test, this anniversary also provides a chance to reflect on this devastating disease. Over 70 million people have been diagnosed with HIV worldwide and more than half a million people with an AIDS diagnosis have died in the U.S. It is almost unimaginable what this number could be without the advent of HIV testing.
The AIDS test has evolved over three decades. In the early days of the test, testing results could remain falsely negative for months after a person was infected. This not only delayed treatment, but also allowed increased spread of the disease. Today, the latest generation of the AIDS test can detect nearly all cases of HIV within the first few weeks of infection and test results can be obtained within hours.
With improved testing, the world is armed with better treatment and containment of this disease. An HIV diagnosis was once a death sentence. Today, advances in treatment options mean HIV caught early enough can be a manageable disease.  With correct care and medication treatment an infected person can live a full life, while managing disease. In fact, people with HIV who access and take HIV therapy promptly after they are diagnosed can live as long as people without HIV infection. With therapy, HIV-infected people are also less likely to transmit the disease than if they were not being treated.
Changing the perception of testing
In the early years of the AIDS test, it was politicized and viewed with discrimination. Through decades of messaging and activism, and the dedicated work of researchers, clinicians, activists and government organizations, AIDS awareness has spread.  The many advances in the fight to manage the HIV/AIDS epidemic in the United States have helped make the AIDS test a socially accepted norm and a healthy choice. In fact, the US Preventive Services Task Force recommends HIV testing for all US adolescents and adults.
Although a positive HIV test is still a life-changing diagnosis, this knowledge provides empowerment and options. Learning you have HIV gives you the knowledge to change sexual habits, such as electing to have sex only with others with HIV to reduce the risk of transmission to people without HIV.
Empower your health
Common HIV tests detect HIV antibodies. These antibodies are the substances in the body that are created in response to becoming infected with HIV. The immune system can take time to produce enough antibodies to be detected by the test. This period between infection and detection can vary from person to person, but typically spans from two to eight weeks (around 25 days). Most people develop detectable antibodies within 12 weeks of HIV infection; although, in rare cases it will take longer for detectable HIV antibodies to develop.
A positive HIV test result means that a person may have been infected with HIV. When an HIV test is positive, the test must be verified by a second test to confirm the disease.
The anxiety and anticipation of making an appointment with your doctor to be tested for HIV can feel like too much to handle.  Knowing what you face can be simple and private by ordering an HIV blood test with Walk-In Lab. With this proactive step, you can quickly learn whether or not you have been infected with HIV. Test results are normally available within 3–6 days.
The following are a few of the Walk-In Lab tests that can identify the disease:
Includes Human immunodeficiency virus (HIV 1/O/2), Hepatitis C Antibodies, Hepatitis B Surface Antigen.
HIV-2 (Human Immunodeficiency Virus) Antibodies, EIA Blood Test
Differential diagnosis of HIV-1 and HIV-2 infections.
STD #1 Baseline Blood Test Panel (3 tests)
Screening for 3 common STDs including HIV I/0/2, Herpes Simplex Virus (HSV) II, and Hepatitis C Antibody Blood Tests.
Screening for 9 STDs including Chlamydia/Gonococcus Necleic Acid Amplification (NAA), Rapid Plasma Reagin (RPR) Qualitative, Rapid Plasma Reagin (RPR) Quantitation, Hepatitis B Surface Antigen plus Human Immunodeficiency Virus 1/O/2) Antibodies Preliminary Test, Herpes Simplex Virus (HSV) Types 1 and 2 IgG, Hepatitis C Antibody.
Get started by finding a LabCorp STD testing location or Quest Diagnostics location near you to schedule your lab tests.