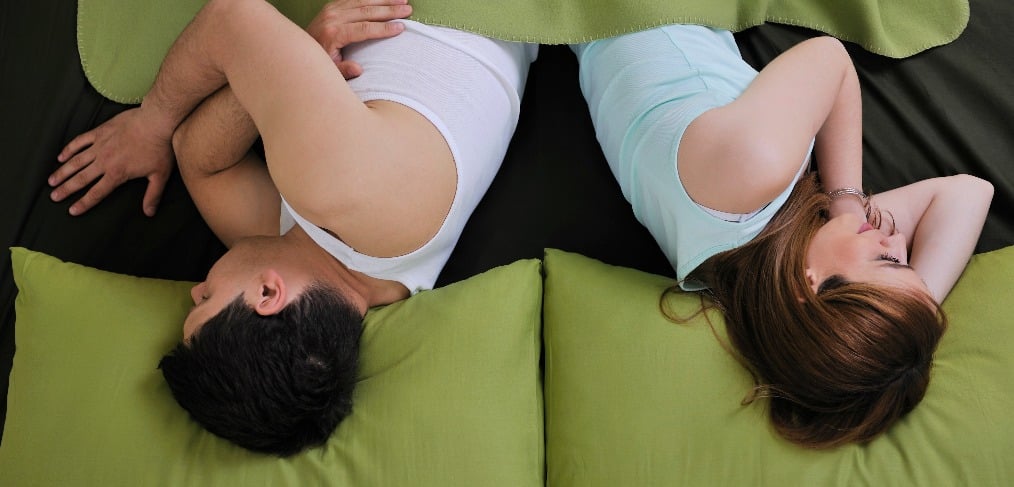 You Will Never Have Sex Again!
You Will Never Have Sex Again!
---
It's a terrifying concept, but it's one that millions of people face every day for a variety of different reasons. Maybe it's erectile dysfunction. Maybe it's the endless frustration of a sexless marriage or a sexless relationship. Either way, the fear that you "will never have sex again" is one that can strike real anxiety into the hearts of men and women all over America.
The root causes behind sexless relationships can be many, and hugely complex. It's rarely just one thing that's causing the problems but with the wealth of medical expertise that surrounds this field of sexual medicine, there's no need to think that you will never have sex again.
Health Myths: You Will Never Have Sex Again
Firstly, we should examine the preventable physical ailments that can cause sexless relationships and prime among them is ED or erectile dysfunction.
Erectile Dysfunction
One day, you can be a perfectly healthy male with a perfectly healthy sex drive and the next, your entire world can change with the onset of erectile dysfunction. It's more than just a physical ailment – ED can cause real psychological issues too, such as anxiety and depression. It's also a hugely embarrassing medical problem – so much so that some men never bother getting it checked out by a medical professional, which can lead to a lot of stress and strain in their relationship.
Sometimes the causes of erectile dysfunction can be larger, more sinister diseases. Erectile dysfunction can be caused by illnesses like prostate cancer, testicular cancer, low blood pressure, and some kidney/bladder issues. So, regardless of why you have ED, getting it checked out is always the sensible option.
The medicines to fix ED are very well known and widely available. Almost everyone has heard of the likes of Viagra and Cialis, but what if you don't want to take prescription meds? As ever, the excellent Men's Health Magazine has some superb home cures for erectile dysfunction and this article on foods that can help fight against ED is well worth a read.
Sexless Relationships
When issues like ED are ruled out, it can be even harder to explain the reasons why your relationship has become sexless. The reasons behind the problems can be myriad, but some of the biggest causes of sexual anxiety are misconceptions.
A fantastic article in the Huffington Post laid out some good pointers for women who find themselves in sexless relationships. One of the points that really stood out was that women often have a larger sex drive than men in a relationship but, because of the way media portrays men, they assume that men MUST have a higher desire for sex. When that is not the case, they can misconstrue a lower sex drive for a lack of interest and become anxious and depressed.
It's a hugely common issue among women, as this heartbreaking article on ScaryMommy.com details:

When a woman in a relationship finds that the opposite is true, it can be a hard thing to process and an even harder thing to accept.
As with most things, if you find yourself in a sexless marriage, you are not alone. This article in The Huffington Post lists some of the most common thoughts that occur inside a sexless marriage, but what stood out most was the startling statistic that Google searches for the term "sexless marriage" are 3.5 times more common than equivalent searches for "unhappy marriage", and almost 8 times more frequent than searches for "loveless marriage."
The key to defeating the perils of a sexless marriage – and all the pain that comes with it – is communication. This excellent article by Prevention.com shows that talking to your spouse is the best way to help bridge the gap between the varying sex drives of both you and your partner.
Only through communication and open, loving honesty can the terror of sexless relationships be cured. Because one has to wonder how many of these sexless relationships don't start with the embarrassment of erectile dysfunction and an unwillingness to discuss it with their partner. 
All the more reason to get tested once you experience erectile dysfunction. Don't dive into despair wondering if you will ever have sex again. The first step is taking back control and to do that, you need information. Get tested! See a doctor. Knowledge is power!