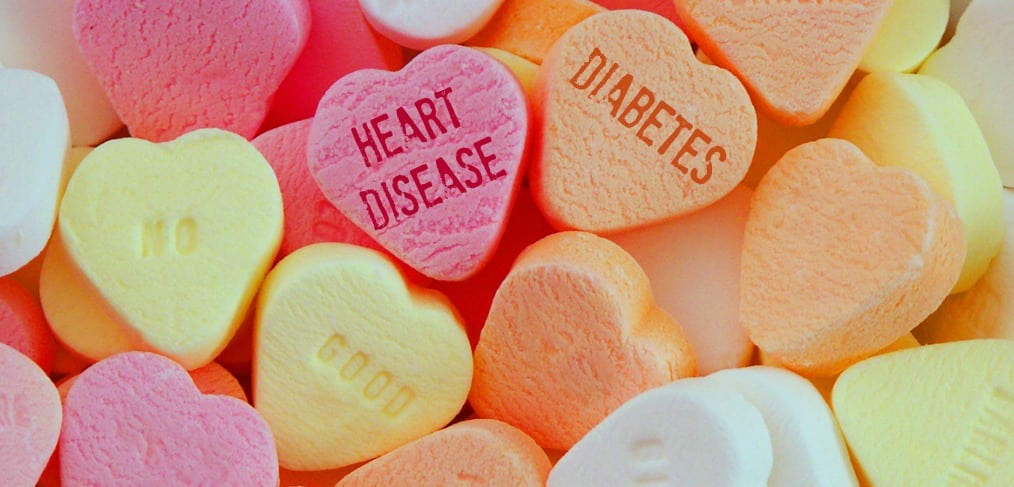 The Link Between Diabetes and Heart Disease
The Link Between Diabetes and Heart Disease
---
The link between diabetes and heart disease is not an intuitive one. But did you know that a person with diabetes is at least twice as likely to have heart disease? And it doesn't stop there. Middle age men with Type 2 Diabetes are just as much at risk for a heart attack as a man who has already had one heart attack! Pre-menopausal women usually aren't at risk for developing heart disease, but add Diabetes into the mix and women of all ages increase their risk of having heart troubles dramatically.
But the real problem is that so many people go through life not even knowing about these risks because they don't even know they have Diabetes! In 2012, 8.1 million people went undiagnosed for Diabetes. And that's a particularly knotty problem when you consider that Diabetes is the seventh leading cause for death in the United States.
The risk for Diabetes is larger in low or middle income countries, but according to the World Health Organization, total deaths are expected to rise 50% over the next ten years and projected to increase 80% in upper-middle income countries! With the rise of Type 2 Diabetes, the most prevalent form of the disease, there are more cases of children getting Diabetes, something heretofore considered rare! And do you know why WHO has trouble analyzing the severity of the growing threat of Diabetes? Because most such deaths are actually attributed to other fatal causes, like heart disease!
Look, there are many reasons why a person develops heart disease. It can be something completely out of anyone's control, like genetics. It can be lack of exercise or a poor diet. Heck, those last two can lead to a lot of health problems. The American Heart Association considers Diabetes to be one of 7 major controllable risk factors when it comes to heart attacks. The operative word being "controllable." This is because Diabetes is highly treatable.
Don't be one of the 8.1 million people that don't even know they're at a higher risk! It's National Diabetes Awareness Month. Raise awareness, even if it's in yourself. Get tested! Select tests are on sale this month that will give you the information you need to take the proper steps in managing your health care! Now that you know about the link between Diabetes and heart disease, you can do something about it.